Paving the road for autonomous mobility
Preliminary program Autonomous Vehicles Conference Terhills
free conference I 29 March 2023 I  full day event I Terhills, Belgium
Registration is no longer possible
What is needed to make autonomous vehicles an integral part of our mobility system?
Smart Mobility Terhills hosts a conference on 29 March 2023 that aims to answer this question. You are warmly invited to this free event! We will discuss the role of legislation, human factors, infrastructure, urban planning and technology in the emergence of autonomous mobility. We aim for a mix of regional and international guests and speakers, from diverse disciplines including transport policy, academia, transport companies, road authorities and consultancy. 
Day moderator: Tim De Ceunynck, LRM
Includes: full recording of conference; release recordings of presentations one by one over the next weeks through socials.
Registration and welcome coffee
Welcome word by Tom Vanham (CEO LRM) and Rudy Hulsman (Director of Terhills)
Welcome word by Flemish Minister Lydia Peeters, Flemish minister of Mobility and Public Works 
Video message from Jo Brouns, Flemish minister of Economy, Innovation, Work, Social Economy and Agriculture
Session 1: Inspiration from the field
Tim De Ceunynck, Project Manager Mobility, LRM: The first fully autonomous transport system in Belgium
In this presentation we will present the approach and lessons learned from implementing the first fully autonomous transport system and living lab at Terhills
Ahmad Hashish (Director Smart Mobility) & Ilse van Zeumeren (Service Designer & Advisor) - The Future Mobility Network NEXT (The Netherlands): Our lessons learned on operating self-driving mobility in public spaces
Self-driving mobility has not taken the jump forward in the last 5 years as we envisioned. So far, it has not passed the pilot phase in many countries and the step to scaling up is still being discovered. Nevertheless, there are still many initiatives coming every day in other European countries that like to experiment with self-driving systems. The lessons learned collected after closely following 20+ pilot cities and from their own implementations in The Netherlands give new pilot cities a head start to not make the same mistakes.
Kim Vancauwenberghe, Director, Colruyt Group Smart Technics, & Serge Mapendo D'Ambalasa, Public Affairs, Colruyt Group: Colruyt Group tests autonomous vehicle for Collect&Go grocery deliveries in Londerzeel
Since November, Colruyt Group is testing a tele-operated fully electric vehicle (manufactured by Clevon) on public roads in Londerzeel. After 1000km of testing we started to make first autonomous grocery deliveries for Collect&Go along the 4 kilometer test-track during januari and februari. We gladly share our lessons learned and give a glimpse on the challenges and opportunities ahead. It remains to be seen whether the current policy framework is ready for the next steps in our roadmap.
Xavier Tackoen, CEO, Espaces Mobilités: A glimpse of the robotaxi sector in the United States
Robotaxis are in full development in the United States, particularly in the cities of Phoenix and San Francisco. This presentation aims to provide an update on the status of Waymo and Cruise's Level 4 technologies and to highlight the operational challenges of operating a robot taxi fleet in a dense urban environment.
Session 2 inspiration from Scandinavia
Lars Gunnar Lundestad, Program Manager Autonomous Vehicles, Ruter (Norway): Transforming Public Mobility: The Oslo Study and Ruter's Vision for Integrating Self-driving Vehicles at Scale
Ruter will present the inspiring Oslo Study and how it's translating into a transformative vision for utilizing self-driving vehicles in public mobility. Hear about current large scale pilots and learn about the next steps towards integration. Join us to discover the potential of self-driving vehicles beyond traditional bus-lines and first-last mile shuttles.
Christian will present Holo's role as an implementer of autonomous software - taking a project from idea, through getting permits, to operating day-to-day. Christian will show what tools, processes and experiences Holo has from four years of operations with various types of autonomous vehicles.
LUNCH BREAK & opportunity to test Terhills shuttles
Session 3: policy & legislation
This presentation will highlight the challenges and ongoing process regarding autonomous mobility from an authority point of view.
Arwed Schmidt, Director Strategic Initiatives – Passenger Transportation, EasyMile Level 4 in Europe: Emerging policies to enable safe autonomous vehicle technology integration on public roads at scale
After many years of operating without type approval and based on local exemption permits with the need for service attendants on board, recent regulatory developments in a couple of European countries and on European Commission level foster the adoption of fleets of true SAE level 4 autonomous vehicles on European public roads. The presentation will focus on regulatory requests and current challenges and solutions from an AV industry point of view.
Session 4: user experience & business case
Evy Rombaut, Assistant Professor, Vrije Universiteit Brussel: Future business perspectives of autonomous shuttles
In this presentation, we will be going into the future business cases of autonomous shuttles with a capacity of 8-12 passengers. Based on previous studies in our lab on the acceptance of the technology, willingness to pay for an AV service, and pilots deployed throughout the world, we are describing the potential use cases in the future.
Mario Cools, Full professor in Transport and Mobility, University of Liège: User experience of passengers using self-driving shuttles at Terhills
In this presentation, the preliminary results will be discussed from user experience surveys that are currently being conducted with passengers from the self-driving shuttles at Terhills.
Session 5: technology perspective
Olivier Pairot, Product Director, EasyMile: What has 8 years of deployment of autonomous shuttles taught us, and what is the way forward for large scale deployment?
We will share EasyMile's views on several dimensions. First, from the very first experiences to the Terhills fully driverless deployment, what have been the techno success recipes or dead ends? Second, how to make this techno accepted by the public, and make it match real needs? Third, what are the next techno roadblocks for AVs to be deployed on a large scale and be part of our daily lives?
Geoffrey Ejzenberg, Chief Knight, Autonomous Knight: Solving the all-weather challenge for AV – away with the LIDAR!
This presentation provides a perspective of what the future could look like from a sensor hardware perspective, how Autonomous Knight contributes to this, and why LIDAR will not be able to enable the higher levels of autonomous. mobility in the future
Network reception & opportunity to test Terhills self-driving shuttles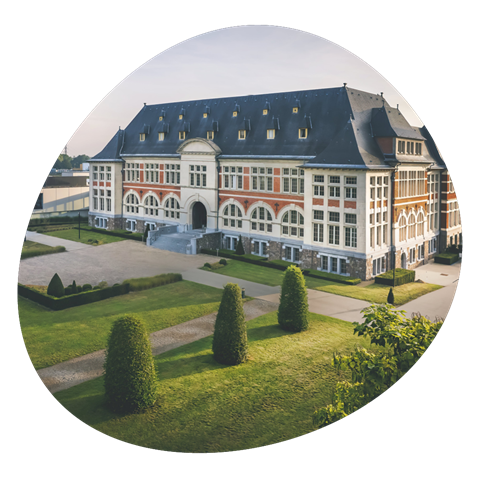 Terhills Hotel Maasmechelen, Belgium
Guests who wish to stay overnight can contact events@terhillshotel.com to book a room at a special discount rate of 132€ per night, including breakfast and VAT. 
Please note: attending the event is free of charge. However, a no-show fee of 75€ applies for registered participants who do not attend without prior notification. Cancellation is free until 24 March 2023.
About the project
Smart Mobility Terhills aims to implement the first long-term fully driverless shuttle service in Belgium, as well as to create a living lab for autonomous vehicles studies and technology. The project is supported by the European Regional Development Fund and the Flemish Government.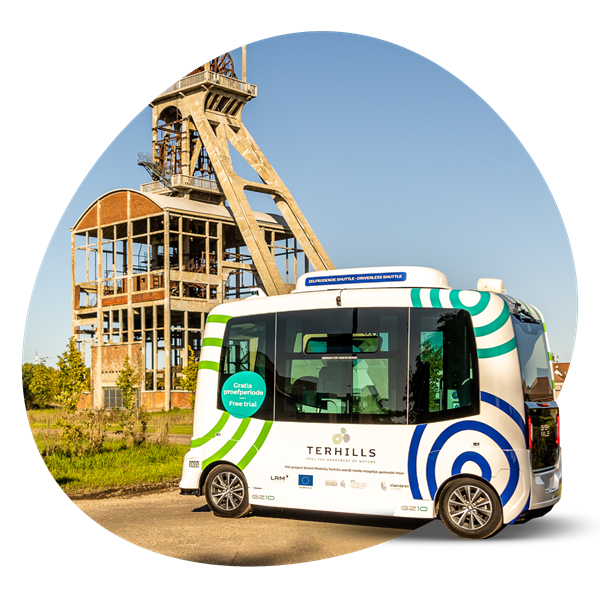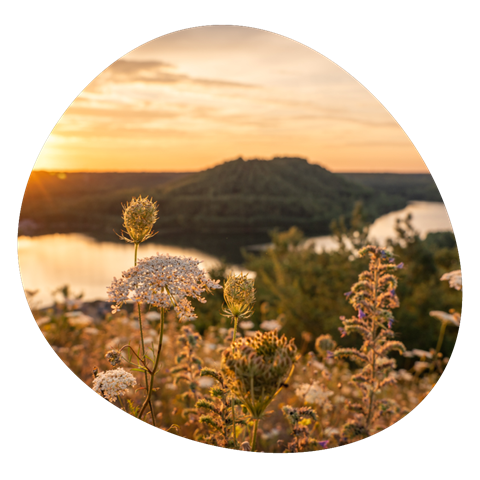 About Terhills
Terhills is situated on the former mining site of Eisden, in the heart of the Euregion. The 365 ha site is the main gateway to Belgium's only National Park. Shaped by its past as a former industrial site, today you can discover touristic attractions such as Terhills Hotel & Conference, Terhills Cablepark, Elaisa Wellness, Maasmechelen Village outlet shopping center and Terhills Resort by Center Parcs. The driverless shuttle service is the backbone of the site, connecting these attractions in an efficient, innovative and exciting way.
www.terhills.be